Wyss Zurich welcomes two new projects
01-09-2023 – Two new projects will benefit from funding and state-of-the-art infrastructure at Wyss Zurich Translational Center to accelerate the development of their solutions and the time-to-market.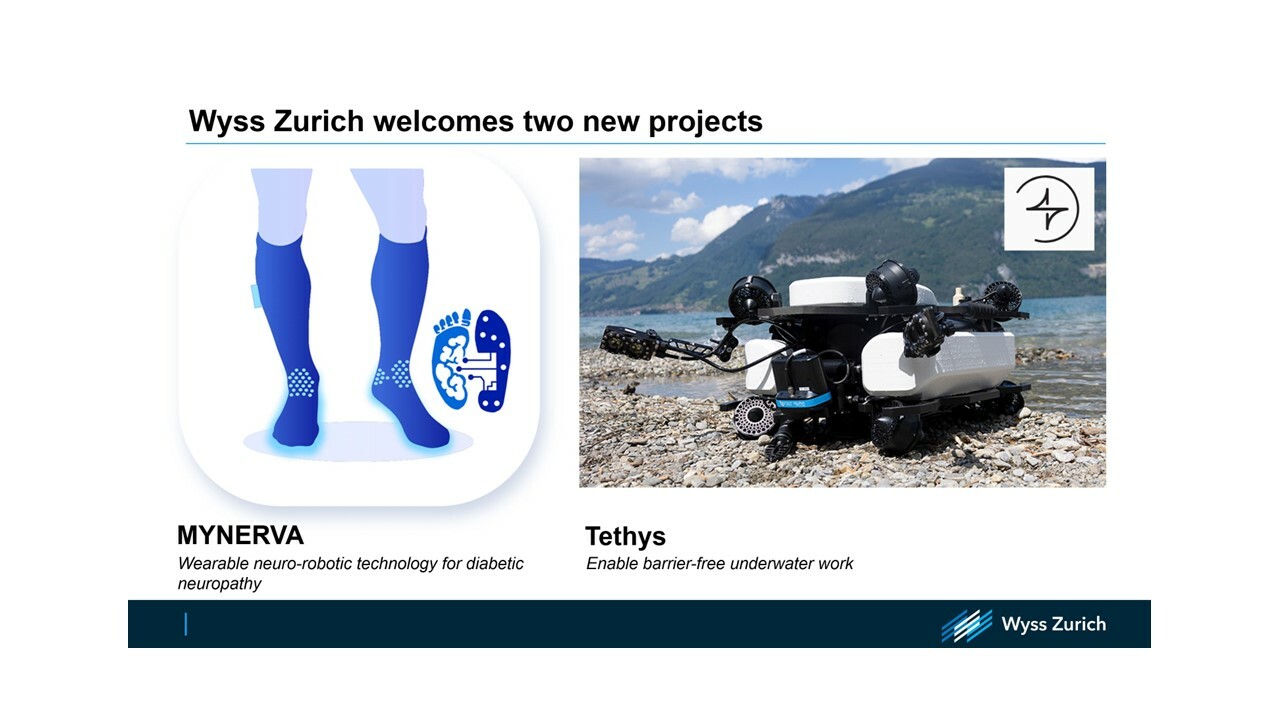 MYNERVA - Wearable neuro-robotic technology for diabetic neuropathy - is a bionics project developing a neuro-stimulating device (involving sensors and electrodes in a sock) to reduce pain and improve gait.

Tethys - Enable barrier-free underwater work - is a robotics project developing a compact and autonomous underwater drone for inspection or survey in rough and turbid waters.

Let's welcome them and give a strong support so to facilitate them "Translating Science into Life".