Regenerative Medicine Technologies
Certified state-of-the-art technology platform to support Wyss Zurich projects to meet regulatory standards.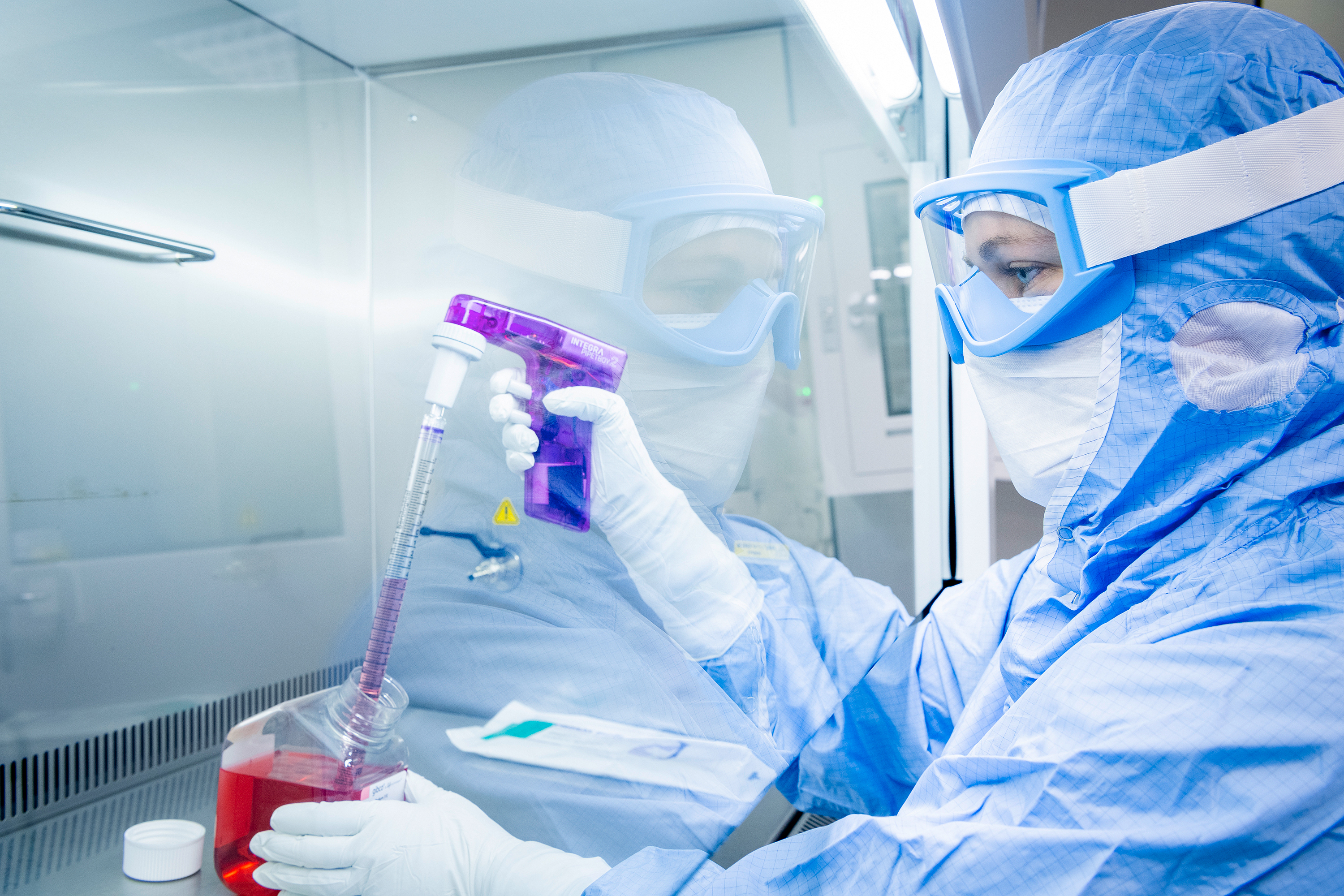 Abstract
The Regenerative Medicine Technologies Platform is a fully certified state-of-the-art technical and scientific platform dedicated to manufacturing clinical grade products.
The platform provides the expertise to respond to the unique and diverse challenges of Wyss Zurich projects in the field of regenerative medicine. It aims to support Wyss Zurich projects in the efficient translation of basic biomedical research to applied regenerative therapies, and to accelerate entry of innovative treatments into clinical trials.
In addition, Wyss Zurich has established product development processes in alignment with the international standard ISO 13485 to support and accelerate the growing number of medical device projects.
Support is provided through the following departments, infrastructure, and services:
Address

Regenerative Medicine Technologies Platform
Wyss Zurich Translational Center
Moussonstrasse 13
8044 Zurich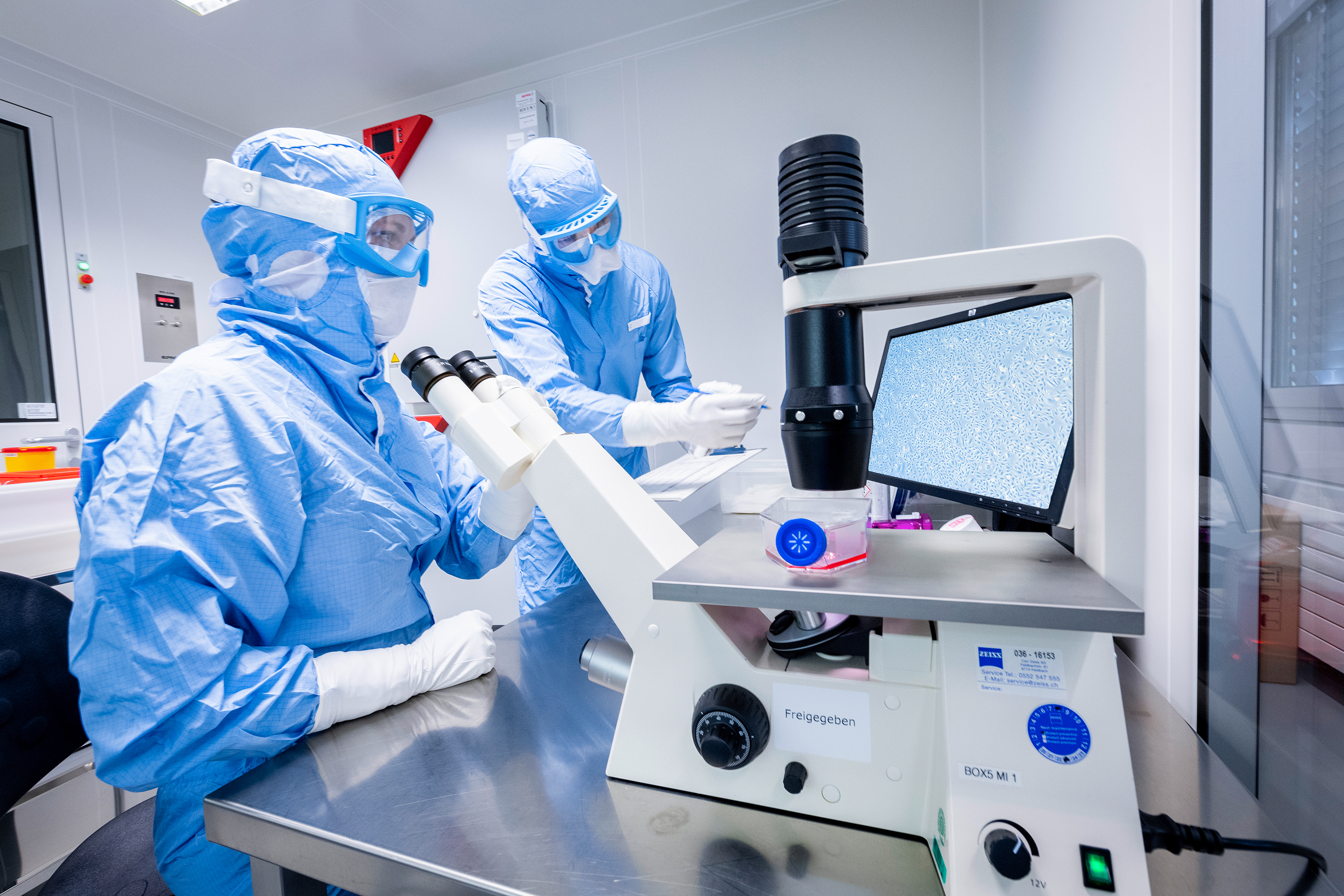 Production
800 sqm total footprint; thereof a total area of about 200 sqm with grade A, B, C, D and E pharmaceutical clean room
Qualified equipment for the production of drugs and TpPs/ATMPs
Continuous monitoring of critical parameters (particle, differential pressure, temperature, CO2 concentration)
Swissmedic manufacturing license (GMP) and distribution license (GDP)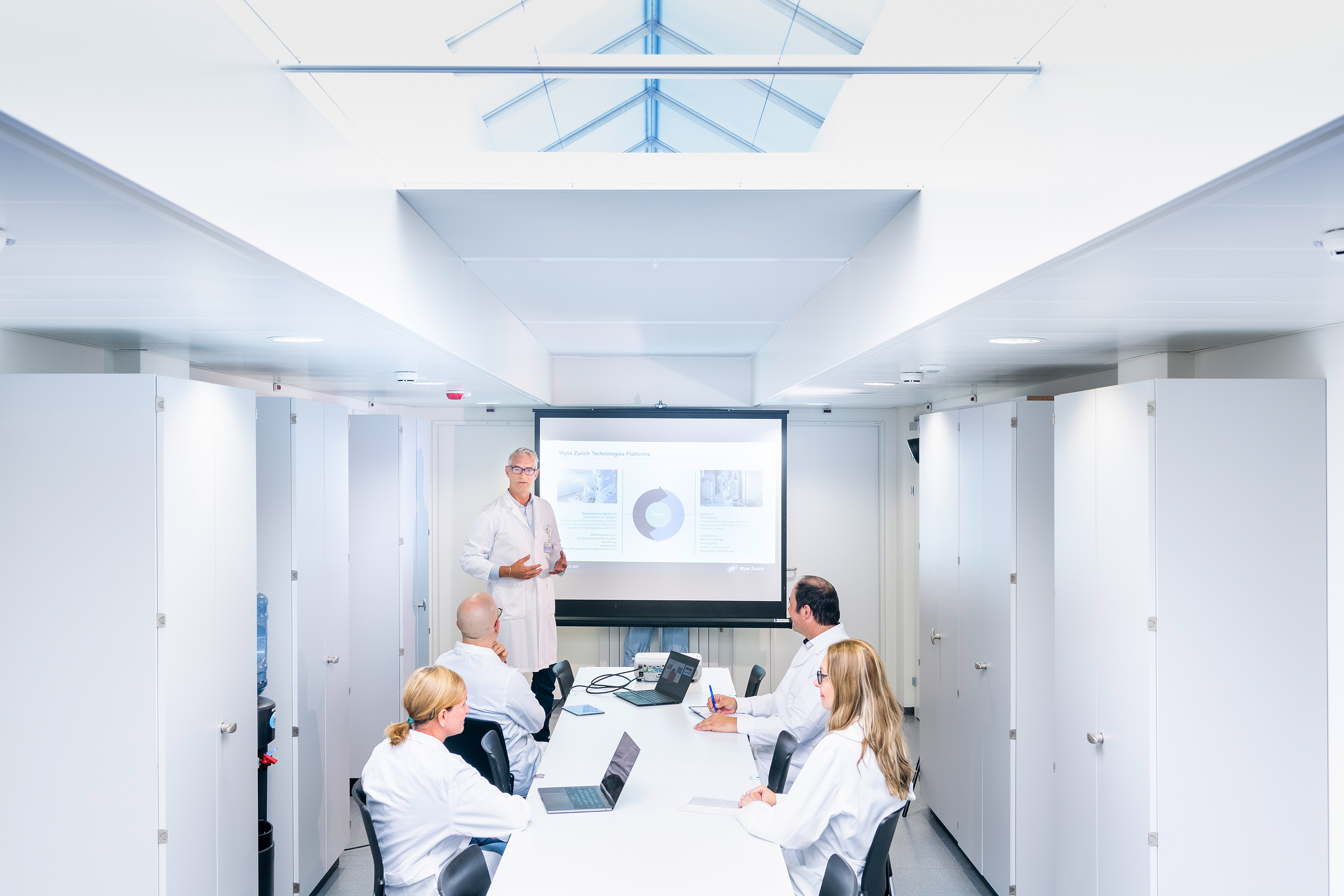 Quality Management
Certified Quality Management System (e.g., Master Standard Operating Procedures, Deviation Management, Change Control Management, Risk Management, etc.)
Review and approval of documents for development, production, quality control and shipment
Initial and continuous training of personnel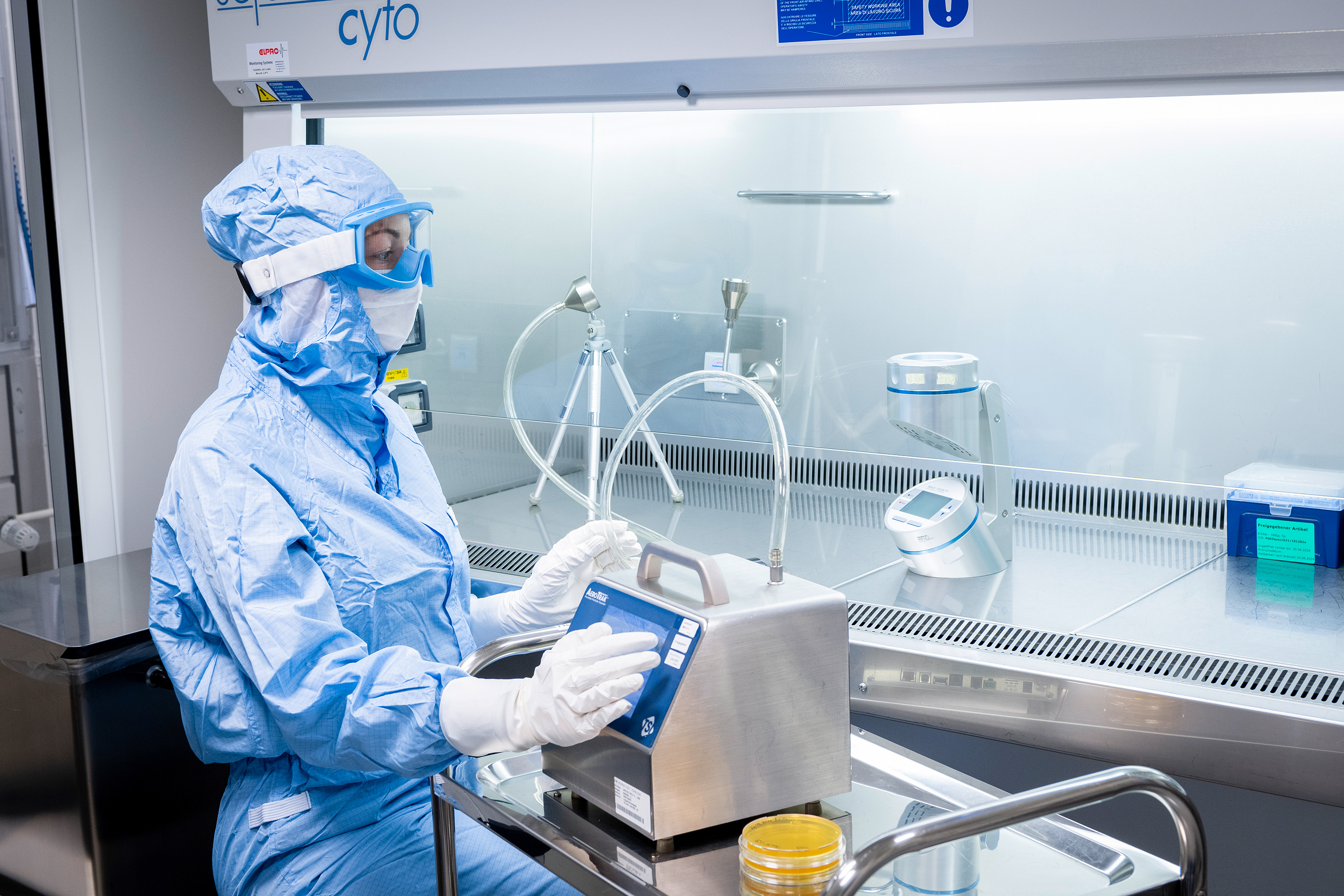 Quality Control
Analytical batch release and in-process control of drugs and ATMPs incl. method verification/validation and optimization in compliance with Good Manufacturing Practises
Release of raw material and consumables
Environmental monitoring (airborne particles, surfaces and airborne microorganisms) of the GMP facility incl. hygiene training and Microbiological assays (e.g. sterility and growth promotion assay)
QC laboratories with qualified equipment and personnel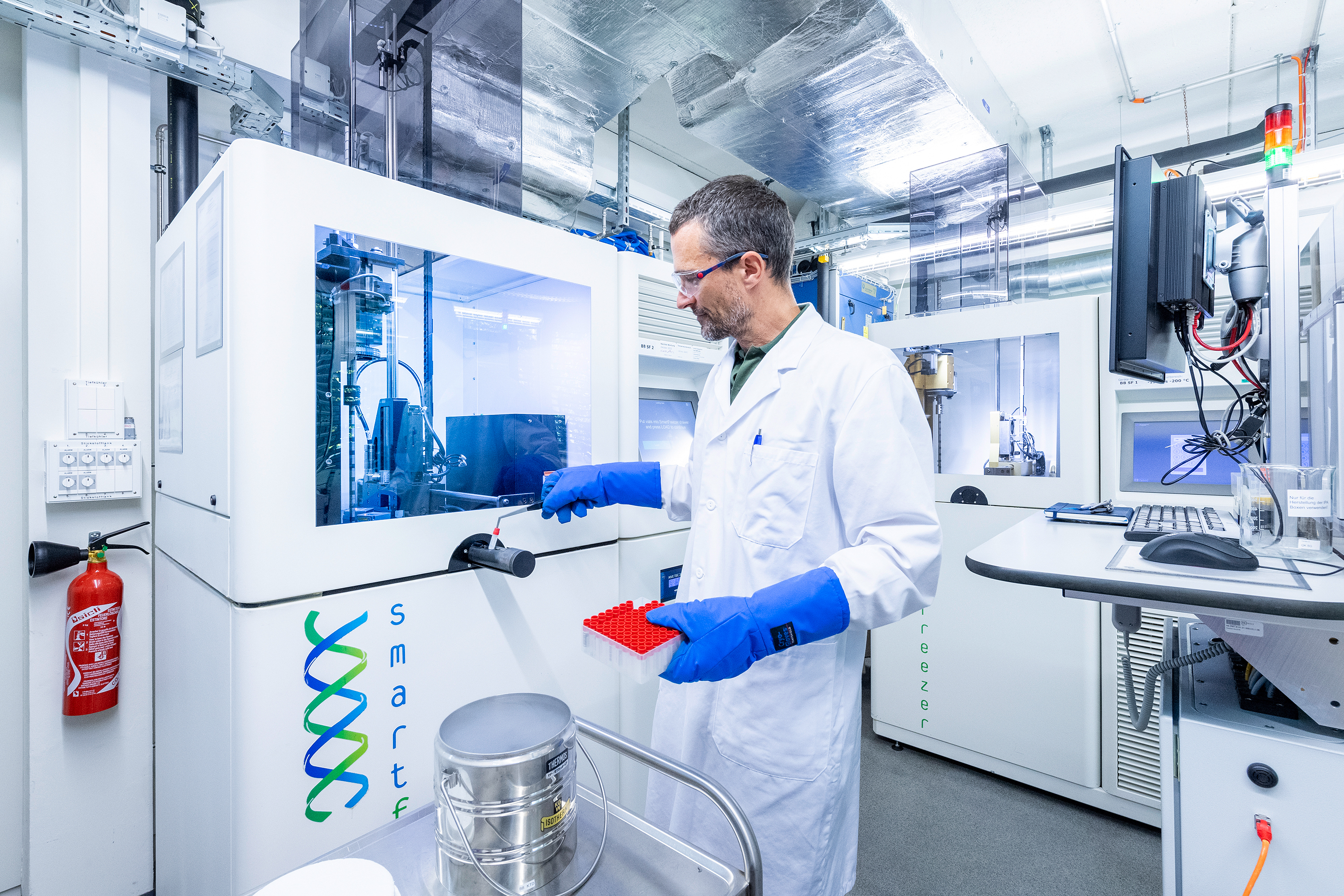 Biobank (GMP)
Cryogenic asservation (capacity: 150'000 2 ml tubes) down to -196 °C (gas phase N2) of biological material (incl. GMOs) up to max. BSL-2
Operating license from Swissmedic since 2012, according to EU-GMP standards for the cryogenic preservation of TpPs/ATMPs for future clinical intervention FIM studies
24/7 temperature monitoring and redundant alarm and on-call system
Validated electronic sample management system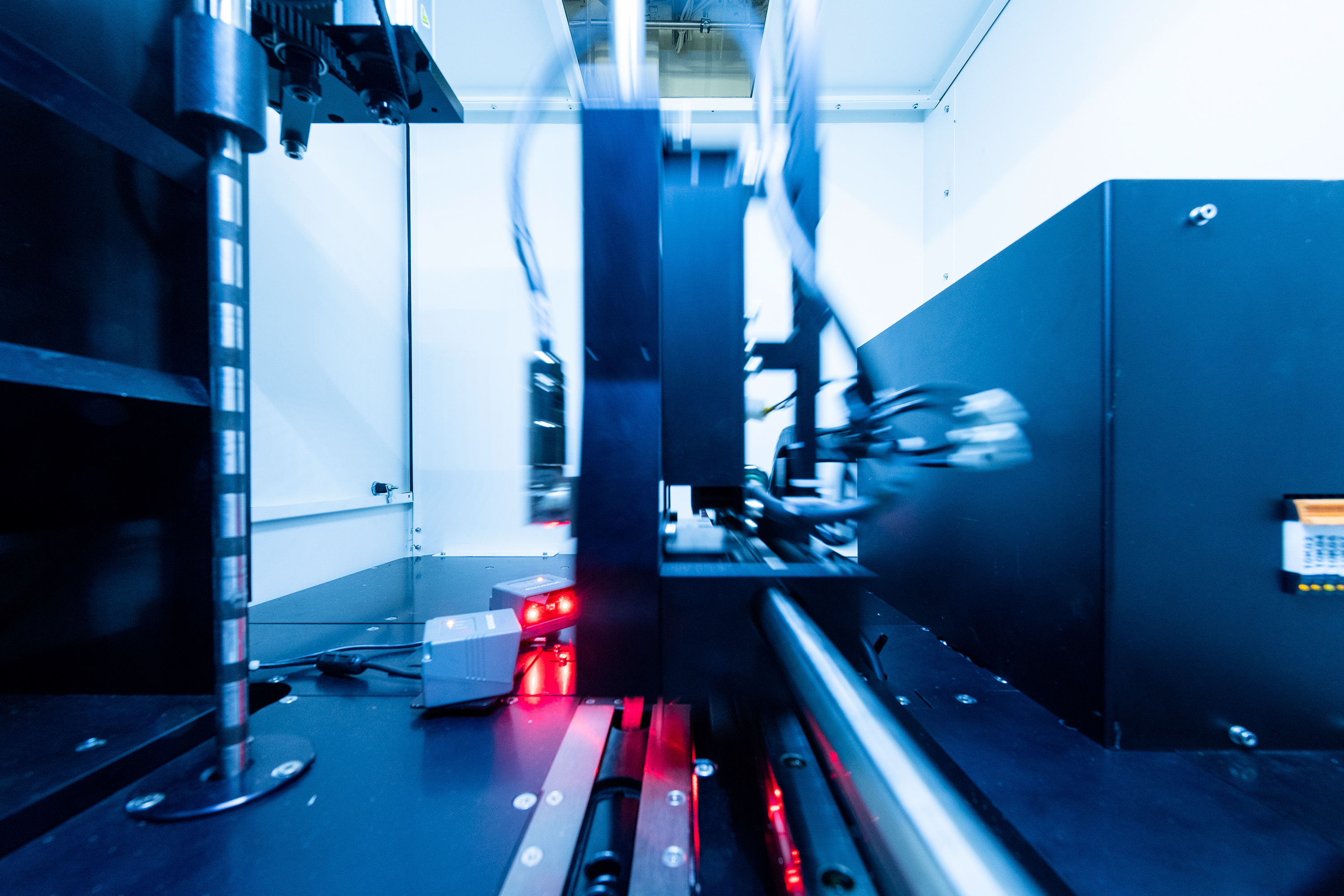 ISO 13485 for Medical Devices
Quality Management processes according to ISO 13485 for development of medical devices
Training and support in Quality Management and regulatory issues