hemotune is winner of the German Innovation Award 2022
25-05-2022 – hemotune received the German Innovation Award 2022 in the category Medical Technologies.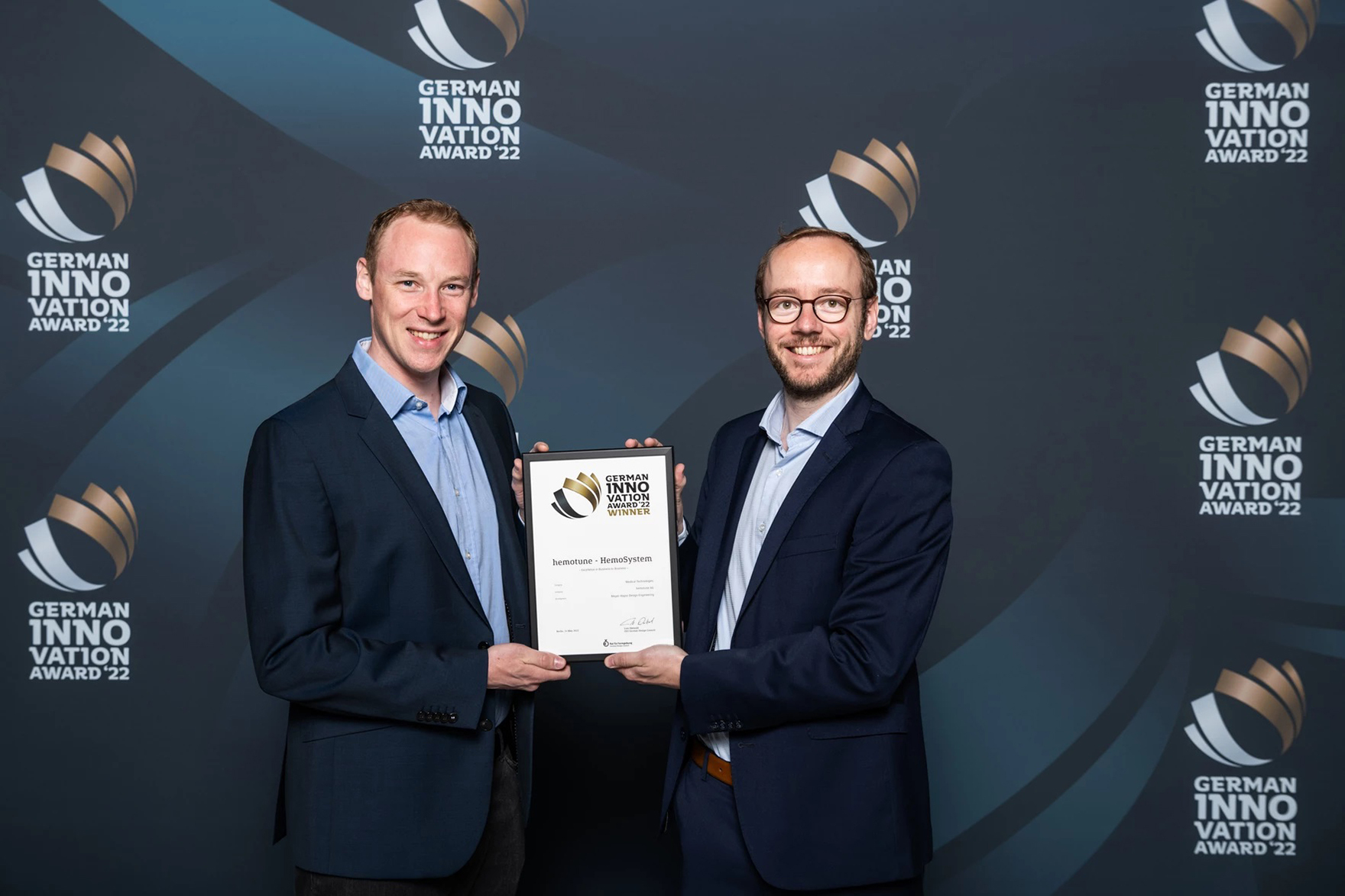 The German Innovation Award honors products and solutions that distinguish themselves by their user centricity and added value compared to earlier solutions across all industrial sectors. With the HemoSystem, hemotune develops a breakthrough blood purification platform with a first therapy to restore adequate immune response in sepsis-associated immunosuppression. The award not only highlights the technical solution behind the innovation but also the user-centric design and huge potential impact on society.