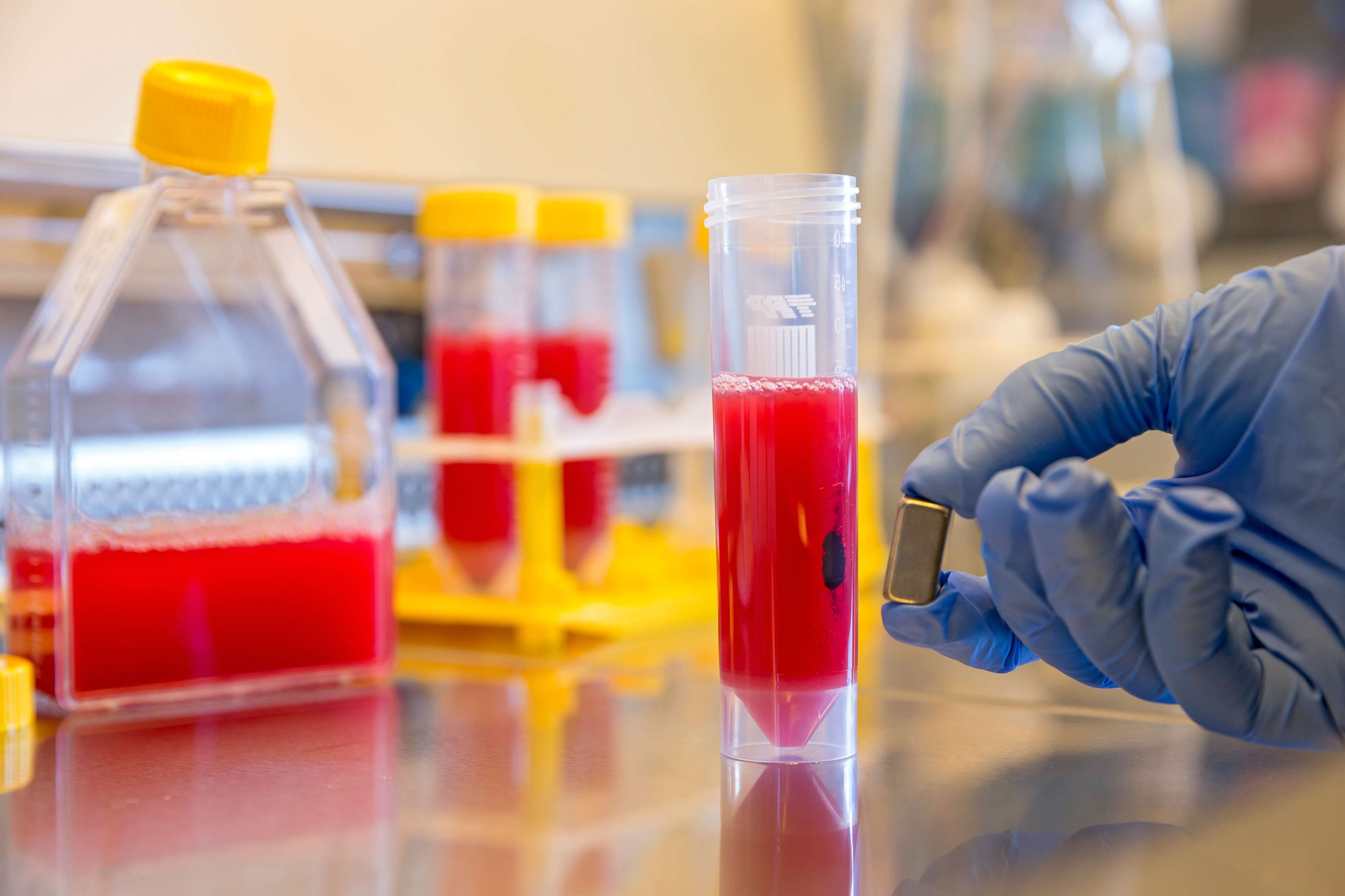 Potential
hemotune aims to develop a proprietary magnetic nanoparticle technology, the HemoSystem, to allow more selective, efficient, and milder removal of disease-related compounds in patients' blood. The first clinical translation is applied to treat sepsis.

Project Description
hemotune is developing the HemoSystem, a breakthrough medical device for acute-care blood purification.
The first treatment under development is designed to restore adequate immune function in septic shock. Sepsis is the most severe form of an infection in which the body's own defense reaction damages the body's tissue and organs, leading to a life-threatening situation. The World Health Organization estimates that around 50 million people worldwide are affected by sepsis every year, causing 11 million deaths, or 20% of all global deaths.
HemoSystem consists of three components: the HemoDevice, a dialysis-machine-like device that performs the treatment; the HemoDisposable, a disposable set containing all tubing and plastic parts that come into direct contact with the blood; and the HemoSorbent, a mixture of magnetic beads – so-called HemoBeads – that are directed against multiple disease-related compounds.
While traditional blood-purification devices use non-specific dialysis filters or adsorber cartridges, the HemoSystem is based on a mixture of nanostructured magnetic beads that contain a magnetic core and specific binding agents that allow them to interact only with selected targets. During treatment, a magnetic filter efficiently removes beads and bound targets before the blood is returned to the patient. This direct application of a mixture of different beads is unique in that it allows for the simultaneous removal of multiple disease-related compounds, which would not be achievable using drugs.
During the tenure at Wyss Zurich, the team, led by Lukas Langenegger, advanced the technology and defined the regulatory strategy for magnetic blood purification as a medical device. The team is continuing development at hemotune AG and preparing a clinical trial aimed at gaining market approval of the HemoSystem for use in sepsis.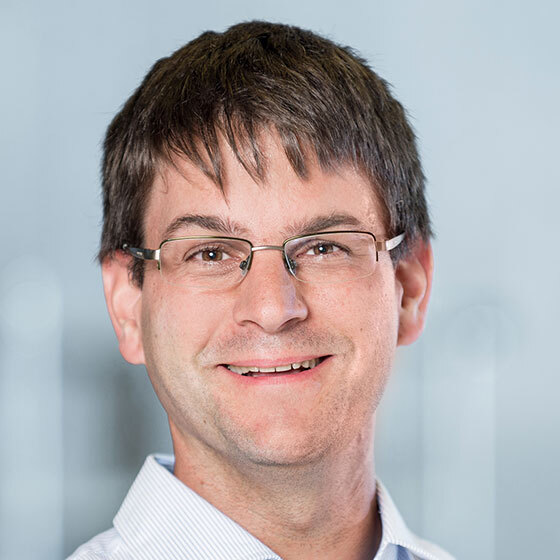 Partners and Funding

Grants:

Gebert Rüf Stiftung
EU Horizon 2020
Eurostars/Eureka
Multiple Innosuisse Projects

Investors:

Occident Group
Green Cross Medical Science Inc.
Zürcher Kantonalbank
VP Venture Partners
Hemex
Private investors/Family Offices
04/2023 Won Swiss Accelerator
Awarded the Swiss Accelerator from Innosuisse as a transitional measure for Horizon Europe. Read more.
12/2022 Wyss Zurich project completion
The project hemotune exits Wyss Zurich and continues its operations in its startup company hemotune AG
11/2022 hemotune AG awarded by Frost & Sullivan
hemotune earns Frost & Sullivan's 2022 Europe Technology Innovation Leadership Award in the blood purification technology market
10/2022 Red Dot Design Award 2022
hemotune wins the Red Dot Award: Design Concept 2022 in Singapore. 
06/2022 Finalist at the Swiss Economic Award 2022
hemotune is a finalist for the Swiss Economic Award 2022. See the live pitch here.
05/2022 German Innovation Award 2022
hemotune wins the German Innovation Award 2022 in the category Medical Technologies. Read more.
04/2022 Series B1 funding
hemotune has raised 7.25 million CHF Series B1 funding with an investment consortium. Read more.
03/2022 Innosuisse Scale-up Award 2022
hemotune has qualified for the 2nd phase of the Innosuisse Scale-up Programme and receives the Innosuisse Scale-up Programme Award. Read more.
06/2021 Selected for the Venture Leaders Medtech 2021
hemotune is one of the ten startups that is part of the first Venture Leaders Medtech program. Read more.
02/2021 hemotune on the Cover of Forbes DACH
hemotune is Top 1 Spin-Off to watch and makes it on the Cover of Forbes DACH. Read the article.
11/2020 Swiss Technology Award 2020 for hemotune
hemotune wins the Swiss Technology Award 2020 in the "Start up" category.
08/2020 hemotune raises CHF 5.1 million Series A funding
The startup has closed a CHF 5.1 million Series A funding round with an investment consortium.
07/2020 hemotune gets supported by the EIT Health
hemotune among 11 startups supported by the EIT health Start-up Rescue Instrument.
02/2020 hemotune receives grant from Innosuisse
hemotune receives an Innosuisse grant worth CHF 580'000.
06/2018 Finalist of the De Vigier Award 2018
hemotune is among the 10 finalists of the prestigious De Vigier Award. 
09/2017 hemotune AG incorporation
The ETH Zurich spin-off hemotune is incorporated. 
07/2017 hemotune wins Venture Kick
hemotune wins Venture Kick Stage 3 support.
05/2017 Wyss Zurich Admission
hemotune is accepted as a full project.
04/2017 Gebert Rüf Stiftung support
hemotune receives support by the Gebert Rüf foundation.
06/2016 hemotune in the TOP2 of Venture Idea 2016
hemotune is the winner in the category Health & Nutrition at the Venture Idea 2016.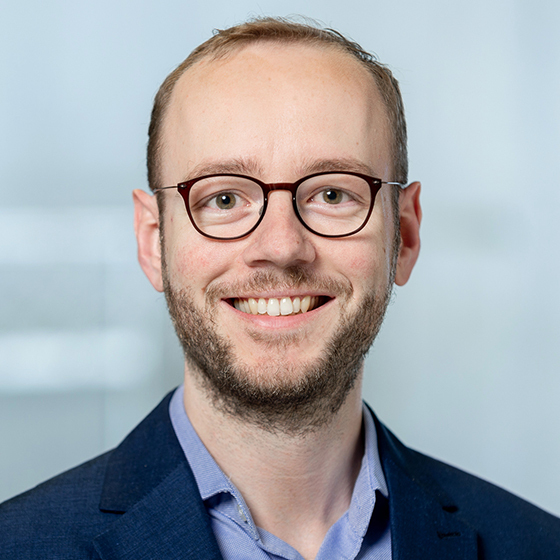 Lukas Langenegger
Project Leader & Co-Founder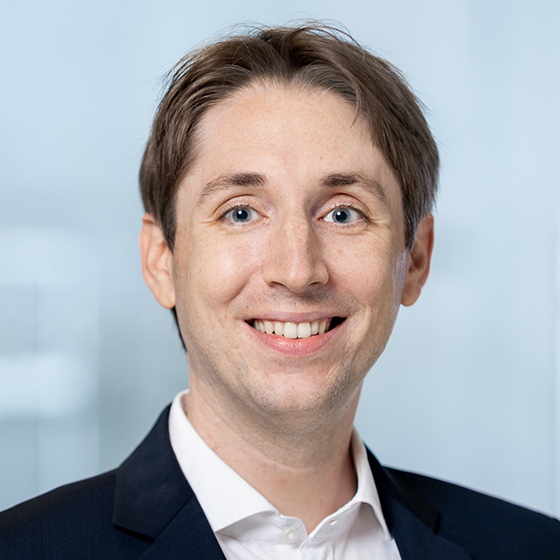 Carlos Mora
Project Manager Preclinical & Co-Founder