ANYbotics secures USD 50 million Series B Funding
16-05-2023 – ANYbotics, today announced a USD 50 million Series B funding round led by international deep tech investors and other existing investors, to scale internationally with its four-legged robot workforces.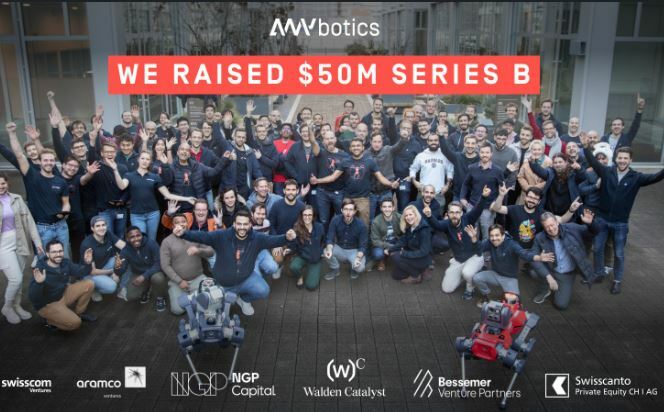 ANYbotics' end-to-end solution returns value in operational deployment and is used by international market leaders. ANYmal, the company's groundbreaking robot platform, is both highly mobile and ruggedized for industrial use, a combination crucial for technology adoption and not seen in competitive offerings.
The funds will be used to scale deployments internationally, fuel the development of new capabilities, and solidify ANYbotics' leading competitive position in robotic inspection solutions.
"This funding validates our unique approach to addressing fundamental challenges of operating complex industrial facilities," said Dr. Péter Fankhauser, Co-Founder and CEO of ANYbotics. "Our legged robots have already proven their value in increasing productivity and safety. With this investment we will expand internationally and accelerate the development of our robots' AI capabilities such as manipulation for maintenance work to revolutionize automated industrial operations."