Voliro new partnership with MFE Inspection Solutions, Inc.
13-06-2023 – Voliro teams up with MFE Inspection Solutions, Inc. to further strengthen US market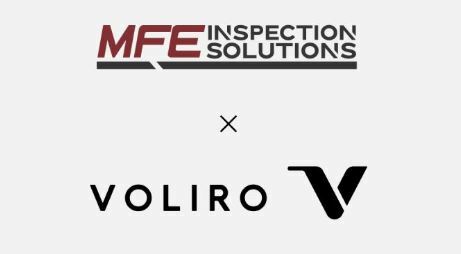 The leading provider of advanced inspection technology (MFE Inspection Solutions) has partnered with Voliro, the innovator behind the revolutionary Voliro T drone. This advanced drone combines omnidirectional capabilities with the ability to exert significant force and torque to structures, opening up new dimensions of maneuverability in any orientation, height, or location.
Florian Gutzwiller, CEO at Voliro, spoke about the potential of this partnership, stating, "Due to the unprecedented appetite for innovation, the US market is critical for scaling our business. With their extensive knowhow and customer network in the inspection space, MFE is the ideal partner for us to efficiently expand our customer base in North America."