Successful completion of first medical project
31-08-2020 – HYLOMORPH reaches a significant milestone with the conduction of a first-in-man clinical trial that marks the successful completion of its incubation period at Wyss Zurich.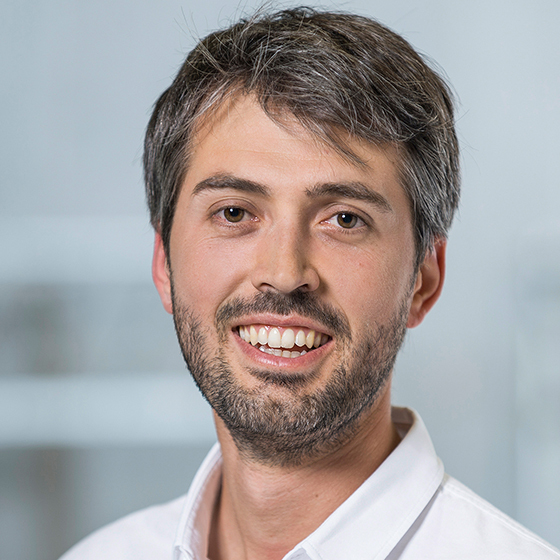 An interview with HYLOMORPH Project Leader Simone Bottan

What led to the development of HYLOMORPH? And what is your personal interest in the project?

HYLOMORPH started as an R&D project in the labs of the Swiss Federal Institute of Technology (ETH Zurich). There we were able to observe how poorly some medical implants performed, and how much room there was for technical improvement. Industry, however, was content with the status quo and showed little interest in change. It was clear to us from conversations with clinicians that many of them are frustrated by having to rely on implants that are just "good enough." Since I knew that we had the necessary technical expertise, and realized that so much more could be done to benefit patients, I felt a personal moral obligation to do everything in my power to provide people with access to a better standard of care.
HYLOMORPH was incubated at Wyss Zurich from May 2015 to June 2020. Why was the role of Wyss Zurich so important?
Switzerland has a great ecosystem for startups. But the Wyss Zurich model is one of a kind: In life science, and particularly for a medtech project like HYLOMORPH that requires a relatively long time to market, it is critical to find the right support to cope with the many challenges that may arise. We started at Wyss Zurich with a very promising proof of concept, but lacked what we needed for a breakthrough. During those years, we were able to create our first product line for cardiac indications and to generate the data that regulators require before they approve use in patients. Today, our first-in-man clinical trial is in progress, and 10 patients have already benefited from HYLOMORPH treatments. This would have not been possible without the support of Wyss Zurich.
What is your vision? Where will you be in five years from now?
I am guided by the following objective: "To establish cutting edge technologies in medtech with a significant impact on social and healthcare systems, supported by strong ethics." I hope that in five years, the products we are developing at HYLOMORPH will be the standard of care. And I want to be involved in one or more exciting new projects that will allow me to continue doing what I enjoy.
Who are you? The hustler, the hipster, or the hacker?
I consider myself to be somewhere in between a hacker and a hustler.
In some last words, what do you wish for the future of HYLOMORPH?
My hope is that HYLOMORPH will become the new standard of care in preventing post-surgical complications related to implantable medical devices, and that our team will enjoy the journey as we strive to achieve that goal.