Wyss Zurich Inauguration Ceremony
07-12-2015 – In an official inauguration ceremony, held on Monday, December 7 at the University of Zurich, it is with great excitement that we have celebrated the start of our operations.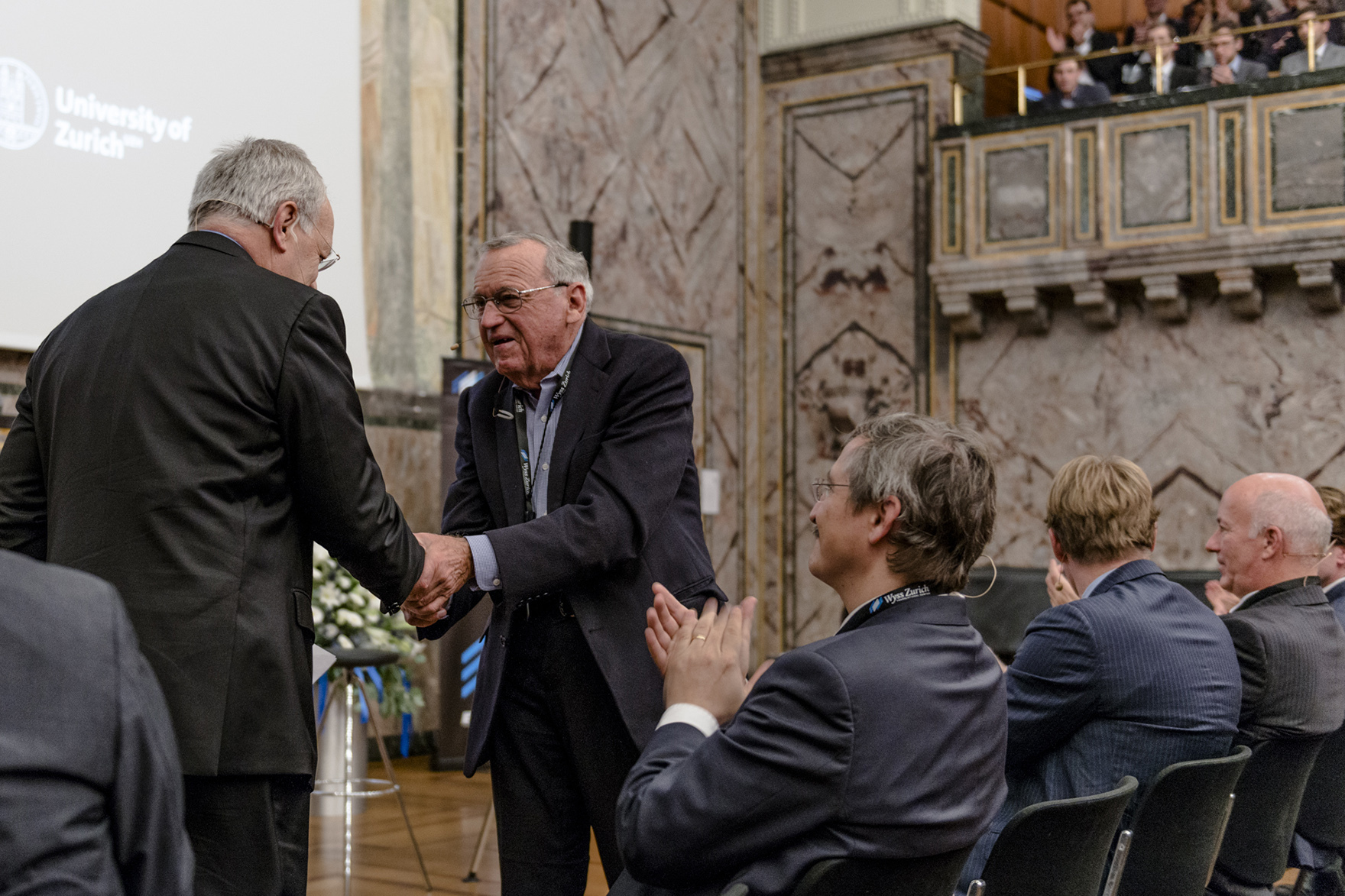 We were honored to have as a guest of honor Swiss entrepreneur and philanthropist Hansjörg Wyss and the presence of Federal Councilor Johan Schneider-Ammann, who emphasized the importance of this strategic cooperation between ETH Zurich and the University of Zurich.
In his speech, Federal Councilor Johann Schneider-Ammann expressed his satisfaction with the cooperation of both Zurich universities.
"There is a substantial investment in 'grey matter' in the Zurich area. And that's a good message! It is good because that is precisely the kind of commitment Switzerland needs if it wishes to remain a strong location for research and innovation in the future" said Federal Councilor Johann Schneider-Ammann.
Referring to a quote from U.S. President Thomas Jefferson, Hansjörg Wyss, who made Wyss Zurich possible with his generous donation, said "If life has made you make a fortune you must give it back to society!".
Hansjoerg Wyss explained his motivation for creating Wyss Zurich is to accelerate the delivery of new treatments to patients: "Breakthrough discoveries in medical and technological fields have to be made available as soon as possible for the benefit of mankind."
During the ceremony, the four initial projects of Wyss Zurich (Liver4Life, LifeMatrix, Zurich Eye, and HeartOne) were presented in a video, see above. We were also pleased to announce new projects, which aim at developing new treatments for Multiple Sclerosis, type 2 diabetes, and spinal cord injuries. The Multiple Sclerosis project, ETIMSred already started in October 2015.