Wyss Zurich Annual Event 2016
05-12-2016 – On December 5, 2016, the Wyss Translational Center Zurich held its first Annual Event. More than 200 guests from science, industry and politics came together at the University of Zurich, Switzerland, for a gathering attended by Swiss entrepreneur and philanthropist Dr. h.c. mult. Hansjörg Wyss as the guest of honor.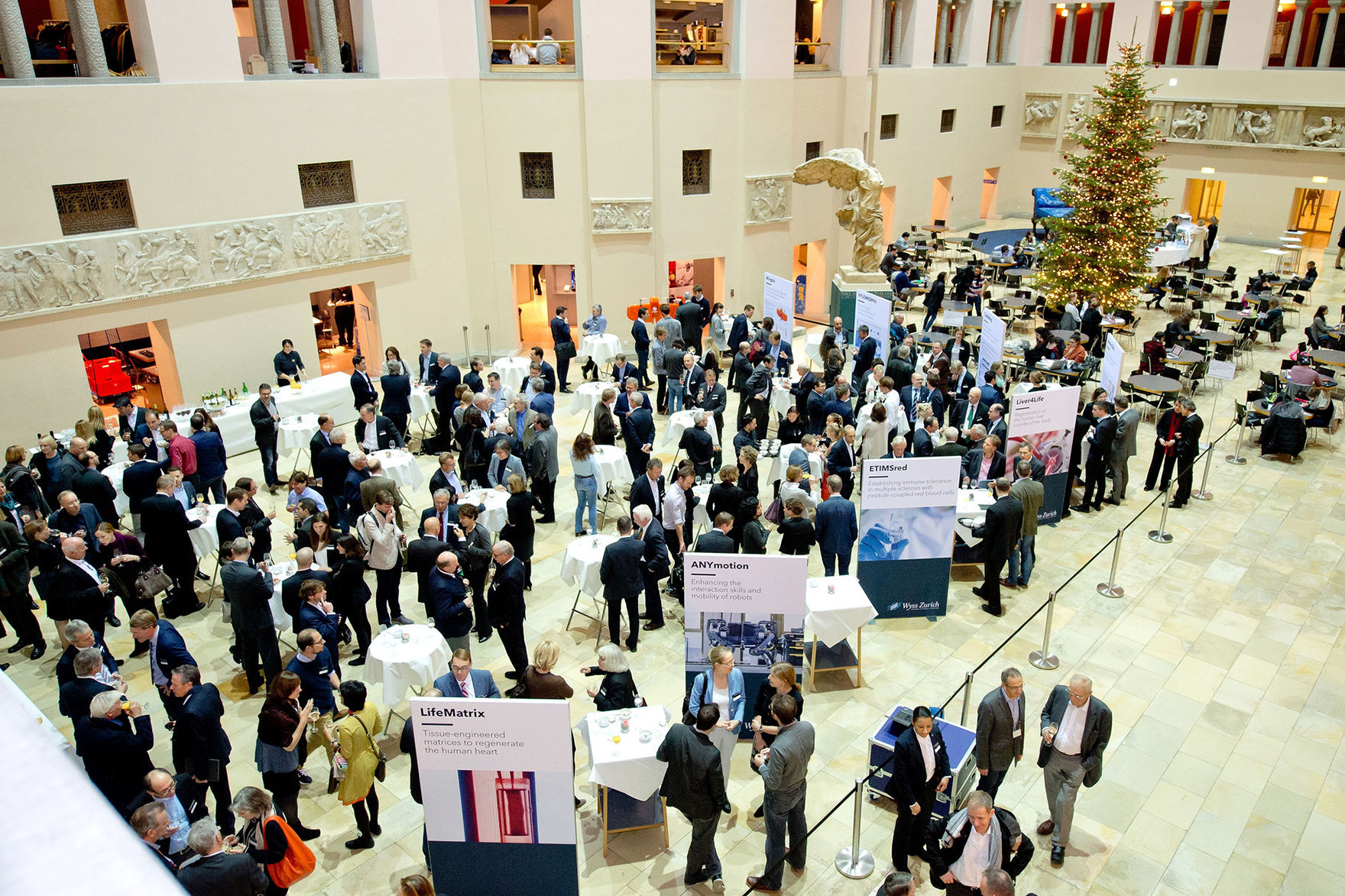 "Hansjörg Wyss has challenged us to translate outstanding research in the fields of regenerative medicine and robotics into new therapies and products," said Founding Co-Director Simon P. Hoerstrup. Founding Co-Director Roland Siegwart introduced the eight projects that are currently receiving support from Wyss Zurich and emphasized that the next year will be of great importance for the institution: "All of our projects are now up to speed and have assembled their teams, and the first medical projects will begin clinical trials next year."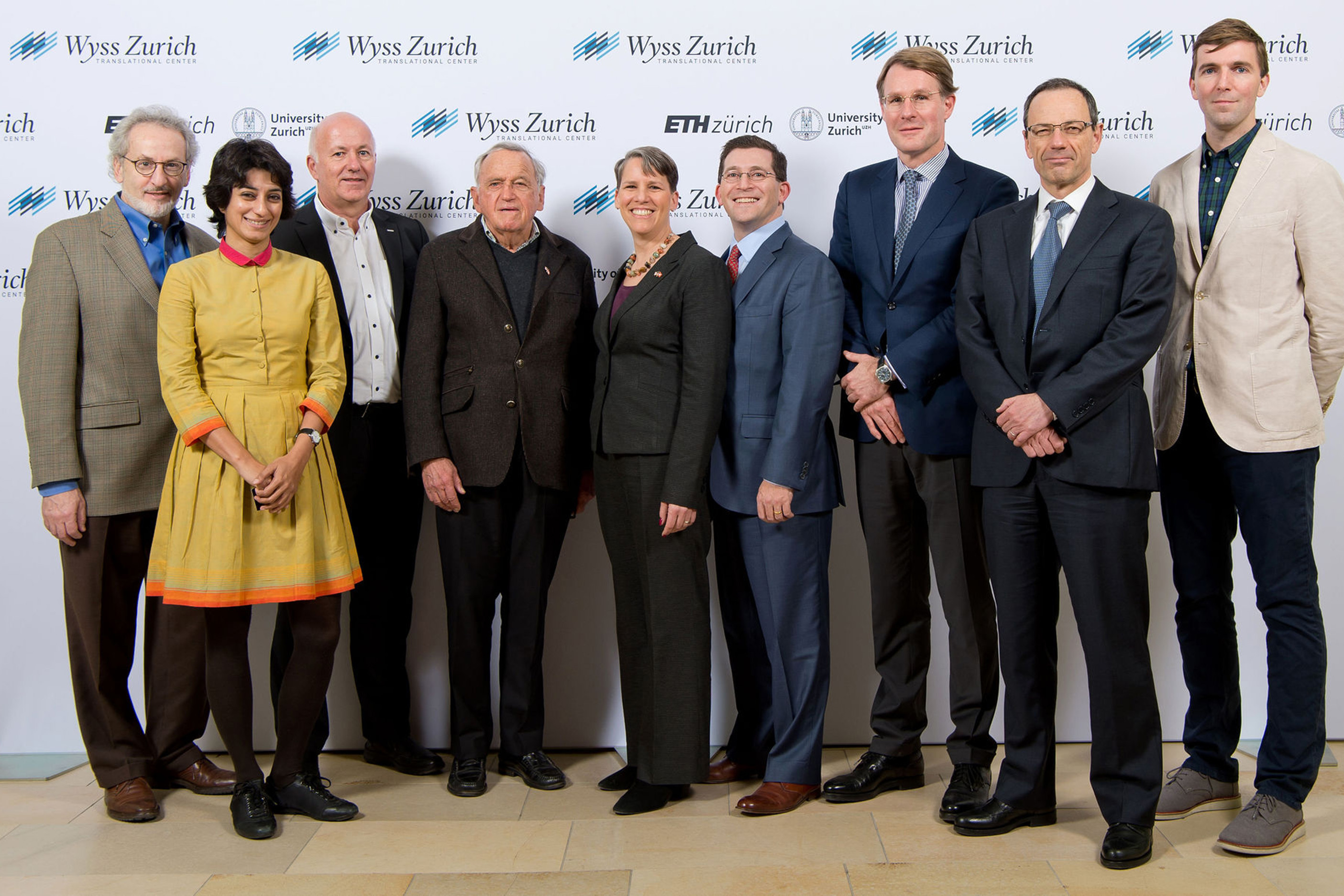 Keynote speakers Donald E. Ingber and Robert J. Wood from the Wyss Institute at Harvard University offered inspiring insights into their research and innovations in biologically-inspired engineering and artificial intelligence. Aparna Rao, 2017 Wyss Zurich Artist in Residence, presented her "Restless Beings" – objects that combine art and engineering, revealing emotions through movement.
In his closing remarks, guest of honor Dr. hc. mult. Hansjörg Wyss expressed his appreciation to the leaders of the University of Zurich and ETH Zurich for their foresighted decision in 2015 to join with him in establishing the Wyss Translational Center Zurich. Wyss pointed out that all three Wyss Institutions are associated with world-class universities – Harvard University, EPFL Lausanne, the University of Geneva, ETH Zurich and the University of Zurich. "They are all engaged in different aspects of research and development. While the Wyss Institute at Harvard and the Wyss Center in Geneva are focusing on basic research, the work of the Wyss Translational Center Zurich concentrates on projects for which the basic research has already been completed," explained Hansjörg Wyss. "But every Wyss institution will ultimately be judged on whether it is able to improve patient care."