Wyss Zurich Annual Event 2017
11-10-2017 – After only two and a half years of operation, all nine Wyss Zurich projects are well on their way to becoming successful startups, and four of them are entering the clinical trial stage this year. These successes were recognized at the second Wyss Zurich Annual Event, held on October 11 in Zurich, Switzerland, which was attended by more than 200 guests from the academic, scientific, and business sectors.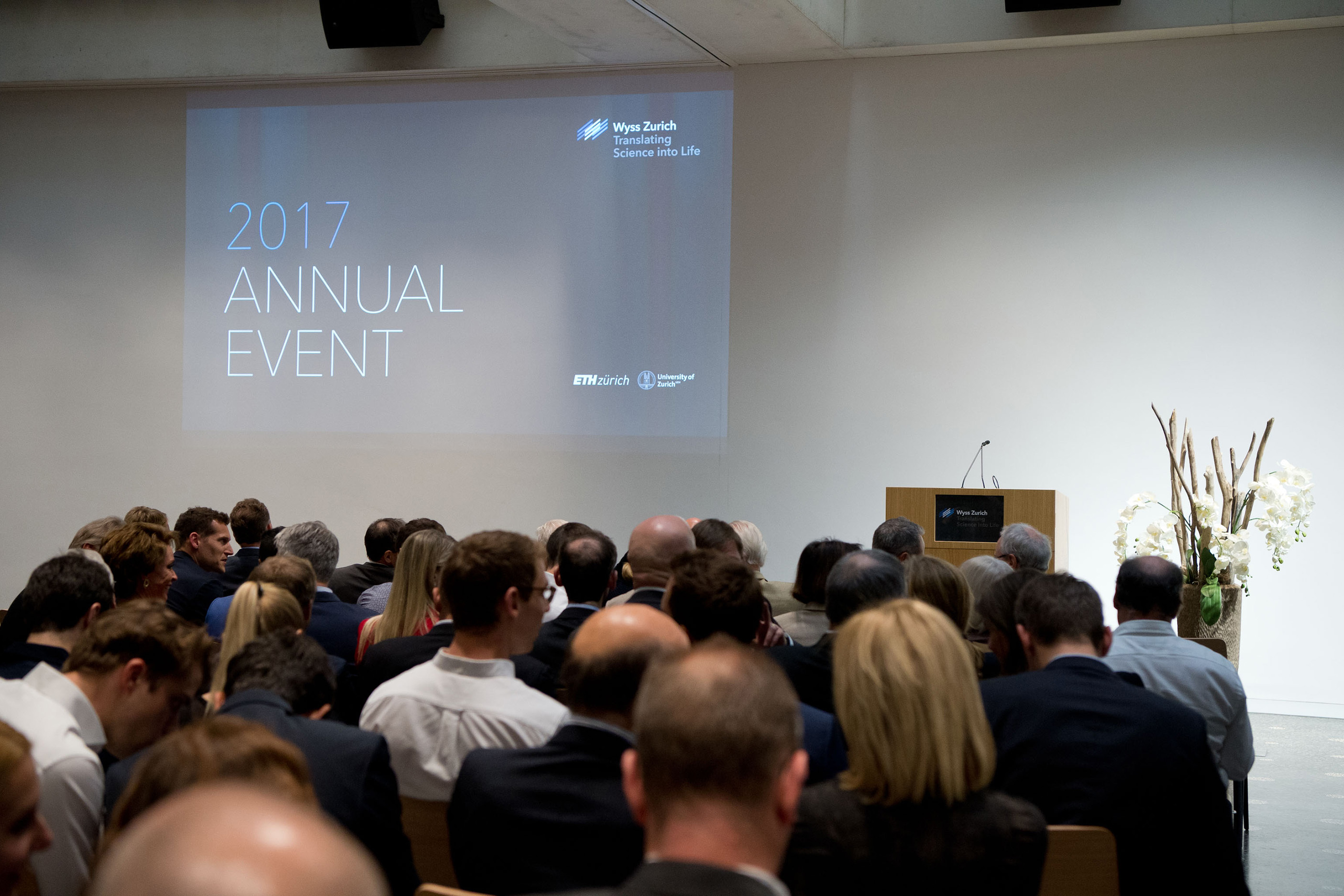 In their closing remarks, the presidents of the University of Zurich and ETH Zurich underscored the accomplishments of Wyss Zurich so far: "This success is remarkable and would not have been possible without Hansjörg Wyss and his foresightedness, vision, and generosity," said Lino Guzzella, president of ETH Zurich. "Wyss Zurich is really doing well. It has left the launching pad and is now in full flight. Bravo," added Michael Hengartner, president of the University of Zurich.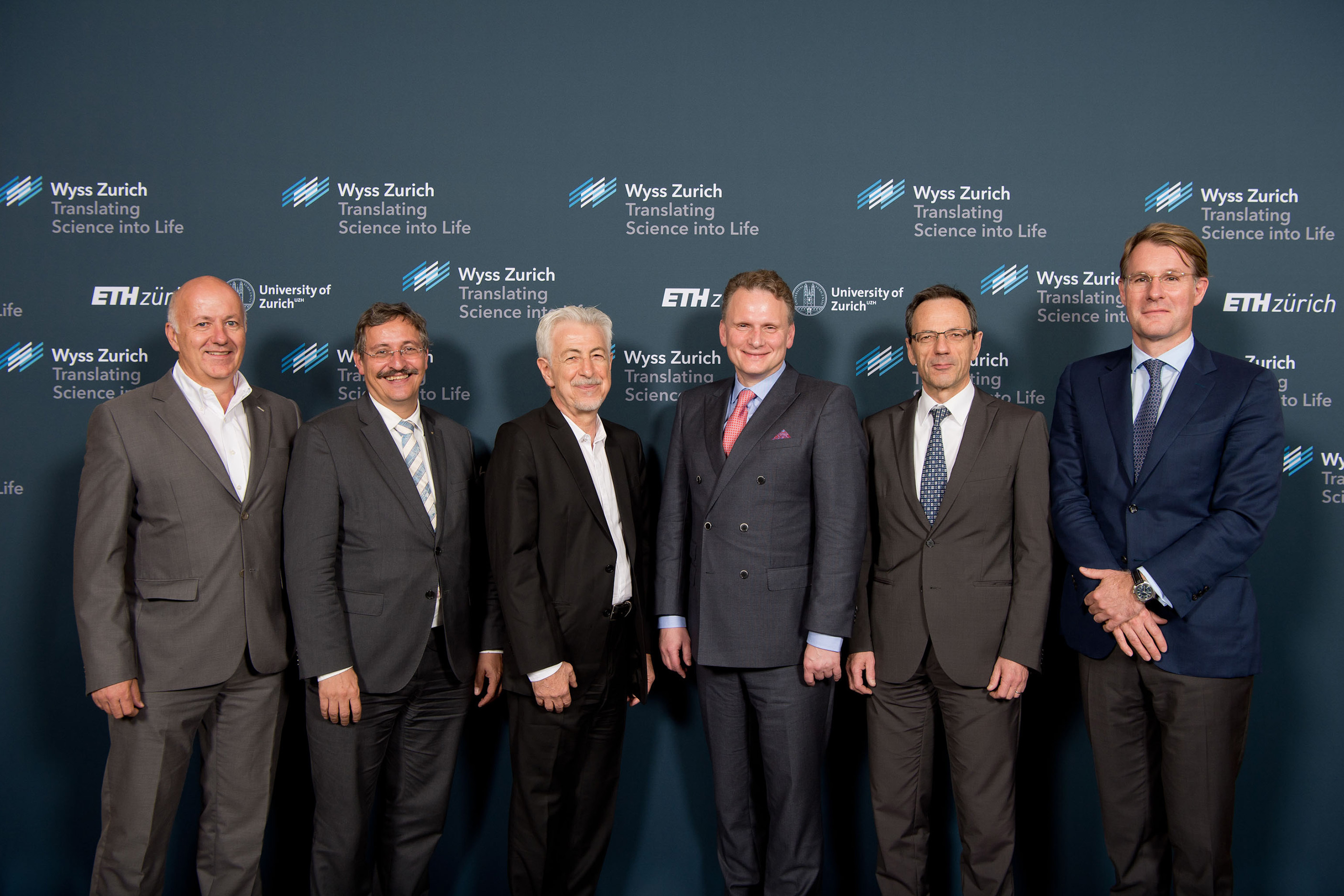 As highlight of the event two keynote speakers shared inspiring insights into the core disciplines of Wyss Zurich and discussed the challenges and achievements both are facing: "Robotics has undergone a revolution over the last years. We are moving forward, finding ways for robots to assist humans in carrying out dangerous tasks or to go into places human beings are unable to reach," explained Oussama Khatib of the Stanford Robotics Lab in Palo Alto, California, and expert on force-controlled robot interaction.
Andre Terzic of the Mayo Clinic in Rochester, Minnesota, and a pioneer in the field of regenerative medicine outlined: "What is the aspiration of regenerative medicine? It is to promote health, to protect the disease to evolve, and increasingly to prevent the disease entirely. It is about matching the health span with the lifespan in an increasingly aging population."
At a networking reception that featured an exhibition of the Wyss Zurich projects, guests had the opportunity to learn more about the projects and to gain first-hand information from the members of Wyss Zurich's teams.

"All our project teams demonstrate an impressive level of entrepreneurship, and we are happy to see that some of our projects are already ranked among the Top 100 Swiss startups," noted founding co-director Roland Siegwart. "Hansjörg Wyss has challenged us to translate outstanding research in the fields of regenerative medicine and robotics into new therapies and products. With four projects entering the clinical trial stage, we are now a huge step closer to this goal," added founding co-director Simon P. Hoerstrup.