All Projects
SwissProsthetics
A modular system of application-specific prosthetic hands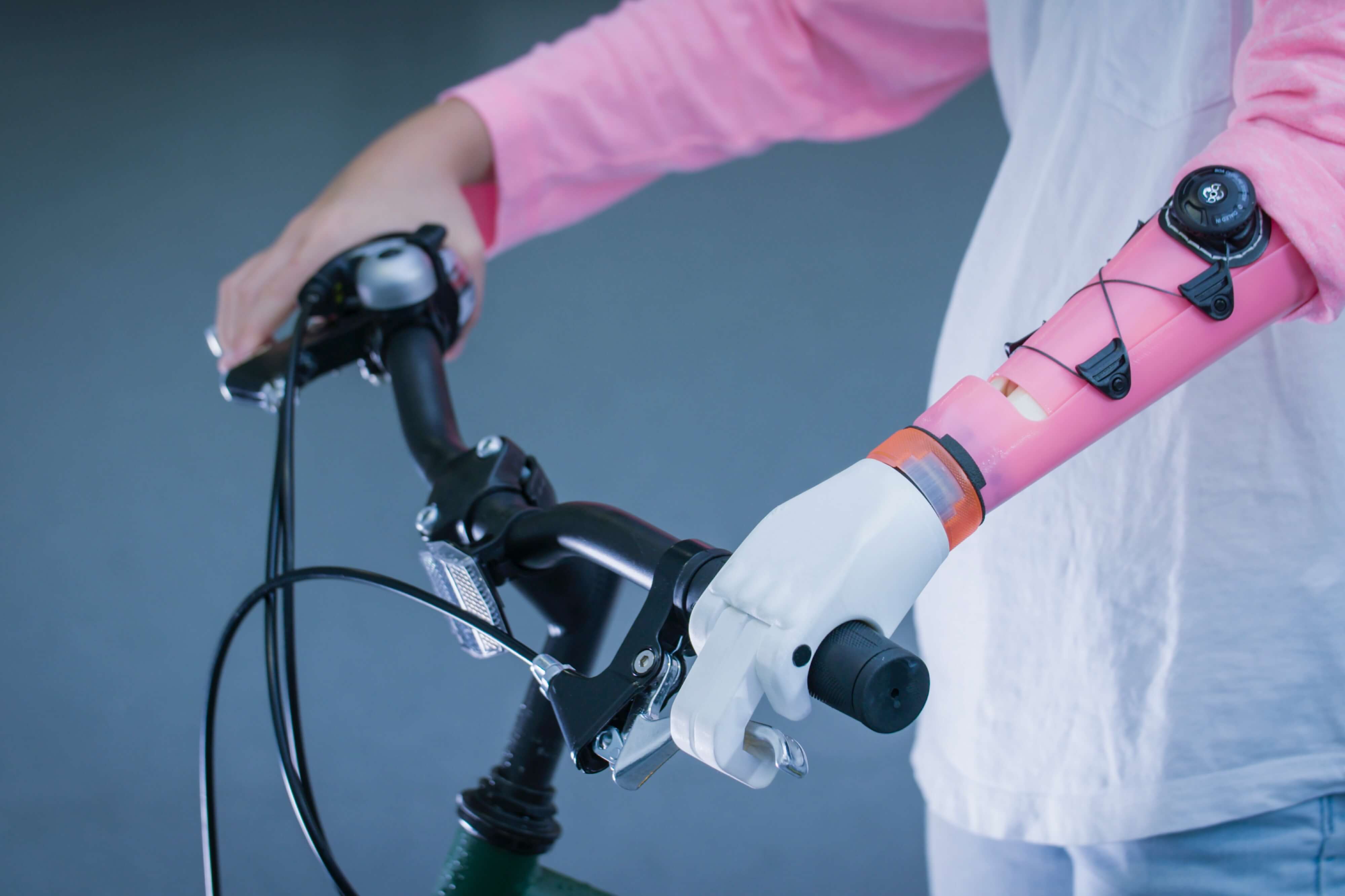 Potential
SwissProsthetics has developed a robust, reliable, and affordable modular prosthetic solution that enables patients to participate in a variety of activities, such as biking and skiing, with minimal restrictions.
Project Description
People suffering from forearm loss or upper amelia (congenital absence of a limb) are restricted in the types of activities they can engage in. To address their specific needs, SwissProsthetics has designed prosthetic hand modules for participating in various activities. It has developed and successfully tested solutions for cycling, alpine skiing, cross-country skiing, and playing tennis, among others. The hand modules are connected to an adaptive shaft by a quick-release coupling system that makes it possible to attach and release the prosthetic modules quickly and reliably. The range of applications has been continuously modified and expanded.
The project was launched as a two-year cooperative venture between appsocial.org and the Institute of Mechatronic Systems at ZHAW in Winterthur. At Wyss Zurich, the project team carried out the process steps required for market entry in close collaboration with the project's initiator and mentor, Professor Andreas Trojan, MD. The project team completed various user testing series, developed the prosthetic device as a medical device class 1 product, implemented a user-centric design approach by soliciting regular user feedback, and created an online configurator for a personalized shaft system.
The project was originally intended to continue independently of Wyss Zurich, but unfortunately that was not possible.
Partners and Funding

appsocial.org foundation
Béatrice Ederer-Weber Stiftung
Gebert Rüf Stiftung
Innosuisse
Michel Fornasier Charity "Give Children a Hand"
MyHandicap foundation
Venture
Venture Kick
03/2022 Wyss Zurich project completion
The Associate project SwissProsthetics exits Wyss Zurich. 
10/2020 SwissProsthetics joins the InnoBooster program
In joining the program SwissProsthetics receives InnoBooser financing by the Gebert Rüf Foundation. Read more.
05/2019 Finalists of the SEIF Awards 2019
SwissProsthetics is among the ten finalists of the SEIF Awards 2019. Read more.
06/2018 Public Award of >>venture>> competition
SwissProsthetics wins the Public Award of the >>venture>> competition. Read more.
07/2017 Admission Wyss Zurich
SwissProsthetics is accepted as an Associate project at Wyss Zurich.