PATHOS at Art Basel 2017
21-06-2017 – The 48th edition of Art Basel in Basel brought together 291 premier galleries from 35 countries, presenting extraordinary contemporary and Modern works by over 4,000 artists.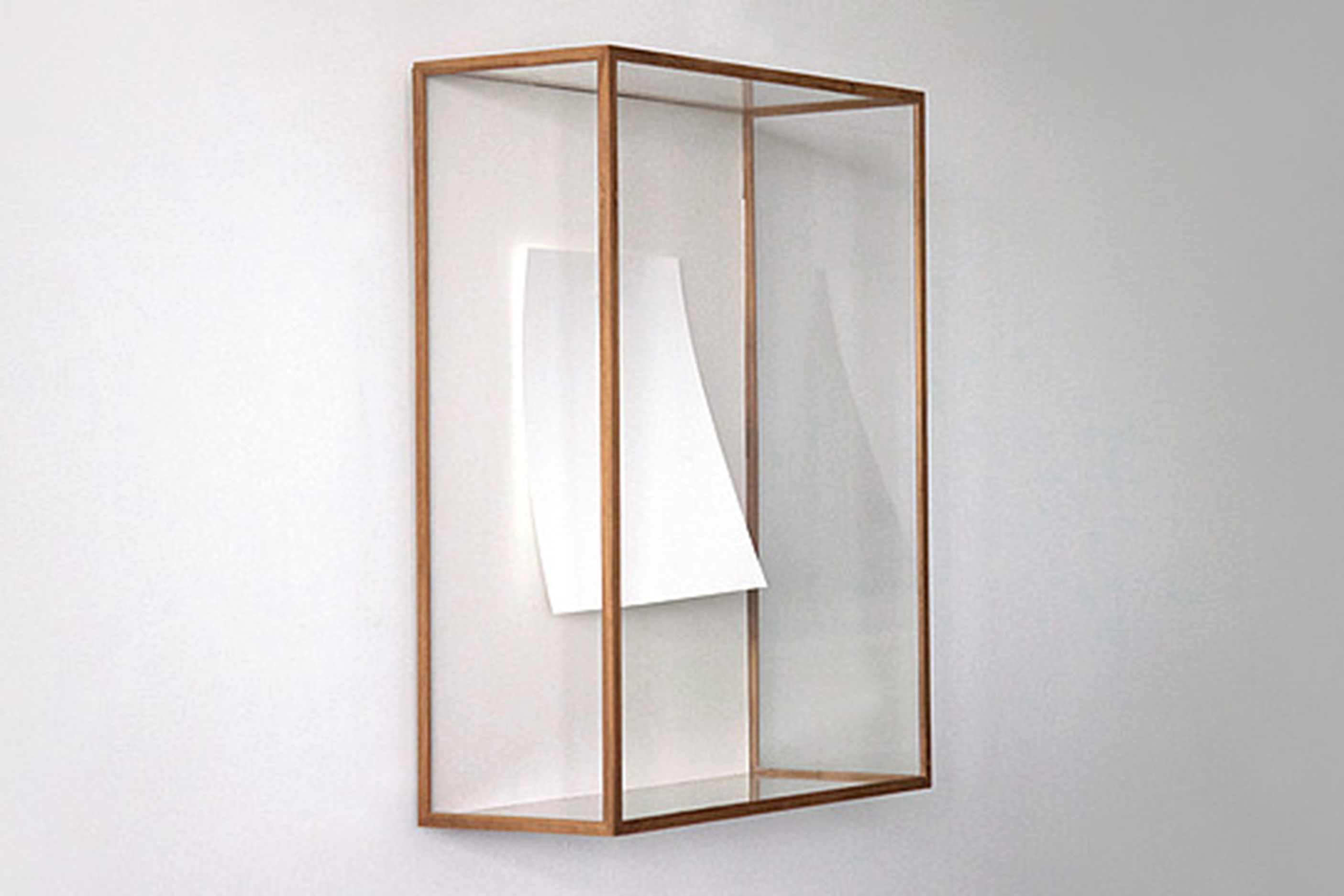 PATHOS presented two artworks at ART Basel:
GUST OF WIND
This work is a continuation of the artist's exploration of the language of lifelike physical movement and involuntary processes such as emotion and the making of meaning.
The work consists of a framed glass box containing a blank A4 sheet of paper. When someone approaches or passes by the work, the sheet is mechanically animated, as if it was moved by a momentary gust of wind.
The animation works as a reenactment of a found movement that happened and was captured in the the artists' Bangalore studio. The work only displays this one specific gust of wind, when someone is near the work. The glass box shields the paper from actual air currents and points to its artificiality.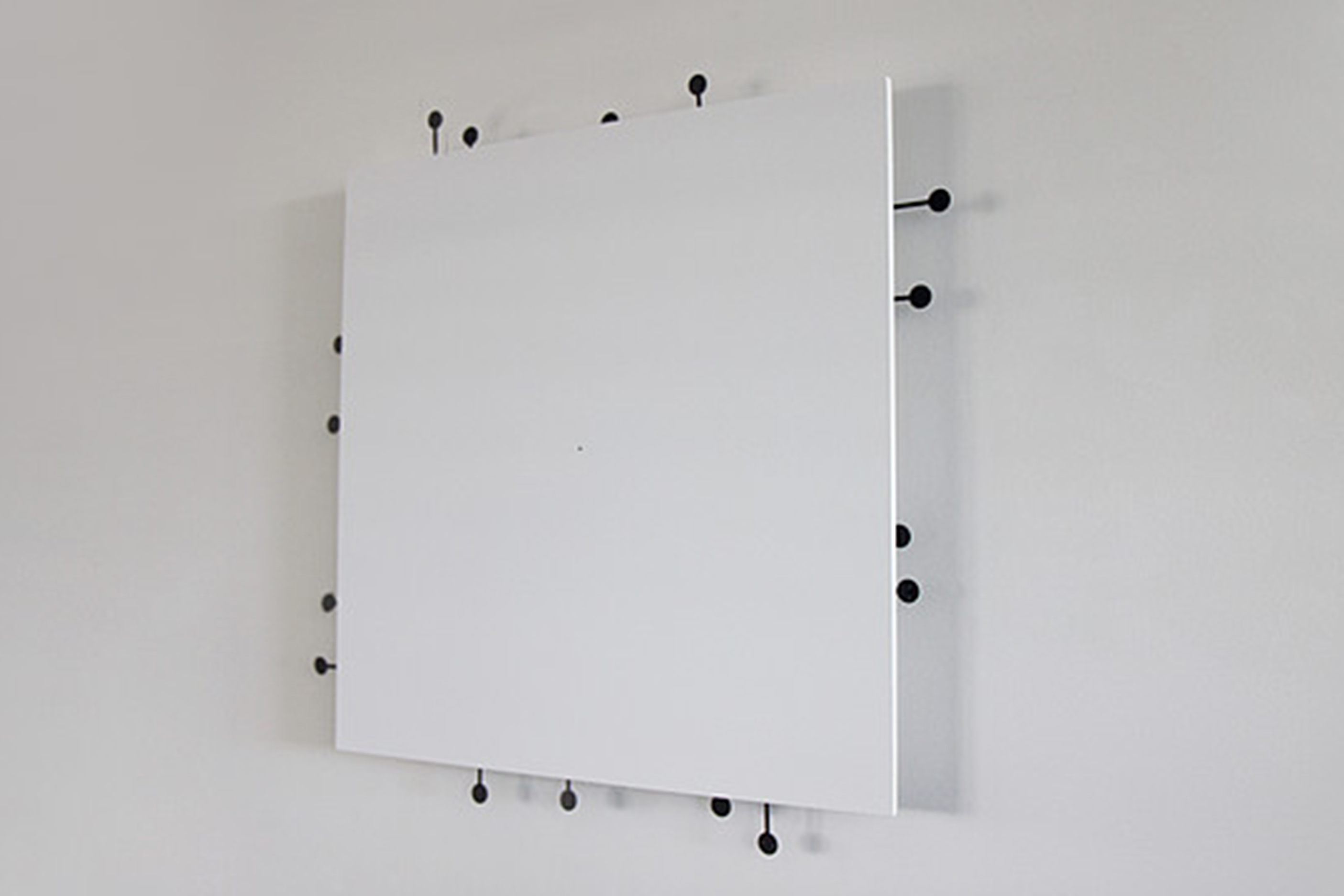 PYGMIES
A composition of different sized panels are mounted on the wall, and camouflaged with wall paint. When the space becomes quiet, black silhouettes of tiny figures slowly start to creep out from behind the panels. At first they only peep over the edge, but after a while they move further out, as if observing the viewer. A softer sound will make some of the figures disappear behind the edge of the panel while others retreat to peep position, and a louder sound will make all the figures go fully into hiding in a split second.
The figures move slightly differently from each other, according to a complex algorithm, creating a lifelike feel that echoes a primordial behavior mechanism usually triggered to evade danger — in humans as well as many animals. In this installation, the environment determines the life within it — a well-known principle of evolution — and alludes to highly sensitive and fragile phenomena that only reveal itself when a particular context emerges: in this case, silence.
The installation has been underway for about 10 years, during which period it has been rebuilt four times, each process further refining it. The work has previously been installed at The Astrup Fearnley Museum of Modern Art, Oslo, Norway, 2009; Nam June Paik Art Center, Seoul, South Korea, 2011; CAB – Centro De Arte Contemporaneo, Burgos, Spain, 2011; and the 4th Fukuoka Asian Art Triennial, Fukuoka, Japan, 2009.