New Foundation for Wyss Zurich
10-02-2022 – The University of Zurich and ETH Zurich have established the Wyss Zurich Foundation as a new Foundation for Translational Research and Technology Transfer. With this step, the two Zurich universities aim to put the Wyss Zurich Translational Center, a joint accelerator for translational research specializing in Regenerative Medicine and Robotics, on a stable long-term footing.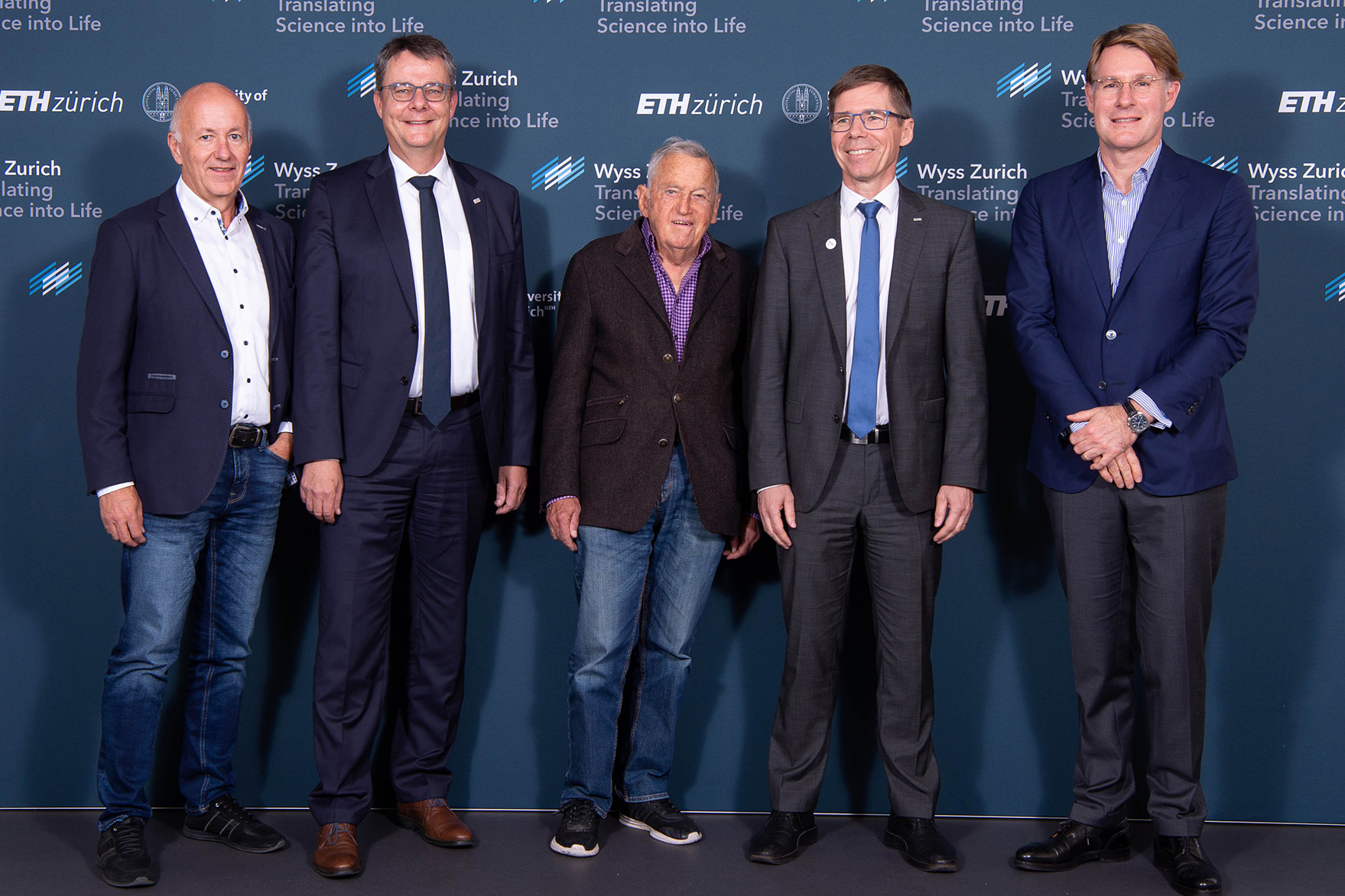 The Wyss Zurich Translational Center, run jointly by UZH and ETH Zurich, has existed since 2015. It was made possible thanks to a generous donation of USD 120 million from philanthropist Hansjörg Wyss. Wyss Zurich harnesses the expertise and first-rate infrastructure of both Zurich universities to translate scientific discoveries into applications. Its focus is on clinical therapies, innovative technologies and intelligent systems in the fields of regenerative medicine and robotics.
To put Wyss Zurich Translational Center on a stable long-term footing, UZH and ETH have now established the non-profit Wyss Zurich Foundation. "This step draws a clear line between the foundation, which decides on donations, and the center, which receives the funds," explains Michael Schaepman, president of UZH and the foundation board. The Wyss Zurich Translational Center will continue to promote translational research and technology transfer into medical applications and innovative products.