ANYbotics wins "Next Global Hot Thing" award at the Digital Economy Awards 2023
21-11-2023 – The Digital Economy Award aims to motivate and encourage companies and organizations to push forward digital transformation and promote digitalization in Switzerland. The Award is organized by the ICT association, swissICT.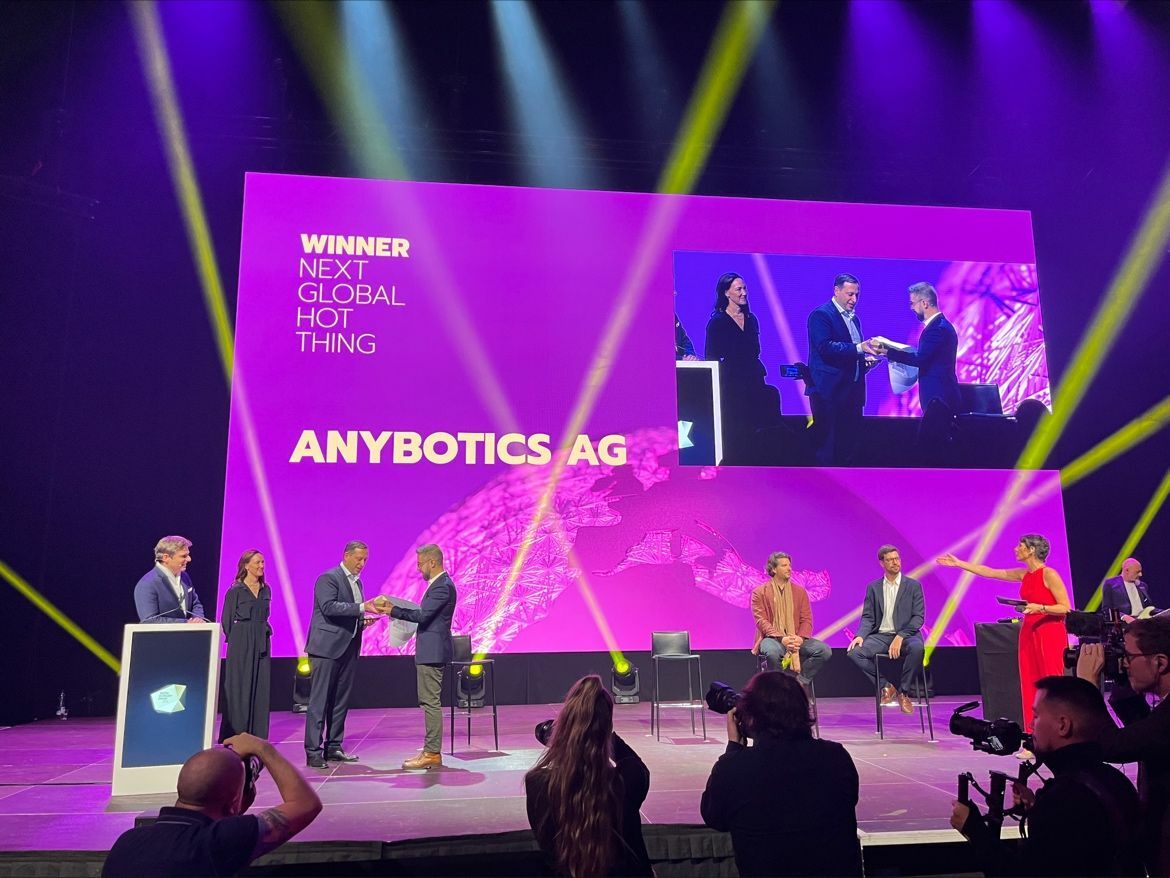 The "Next Global Hot Thing" award is all about the near global future. In a scouting process, members of the swissICT Innovation specialist group and other proven experts pre-select the most groundbreaking, disruptive projects and start-ups and propose these to the jury for the award.
We are happy to share that ANYbotics (formerly ANYmotion, a Wyss Zurich alumni project) is the award the winner of the "Next Global Hot Thing" category.